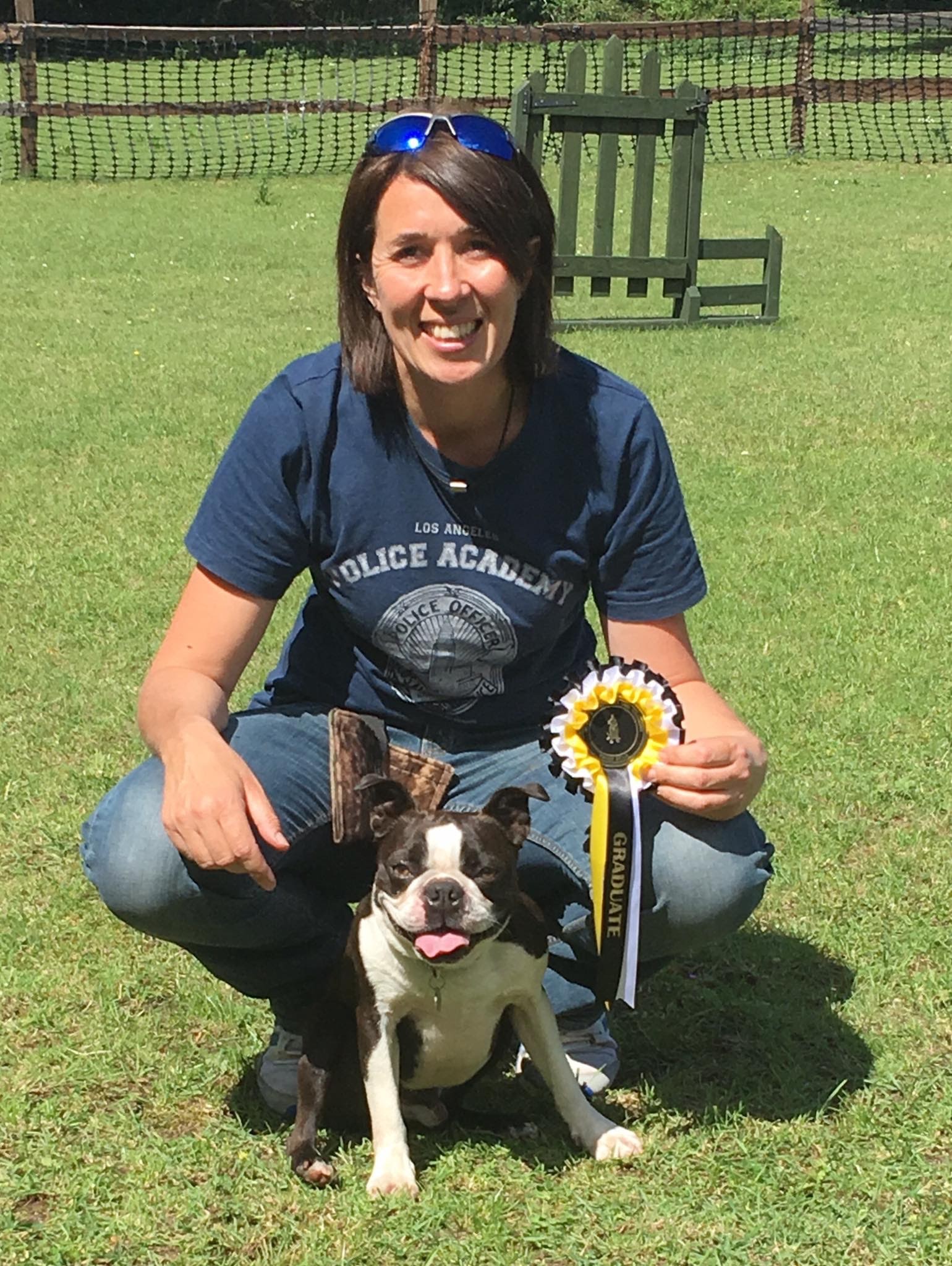 Cath created the company in 2005 and has never looked back!
Although she has a long history of experience with lots of animals, Cath specialises in dogs. In 2012 she formalised her education earning a Distinction during her Diploma in Canine Psychology, and is always delighted to discuss your pet and their needs.
All 3 of Cath's dogs are Kennel Club Good Citizens and she believes that basic training is critical to a happy canine relationship.
Cath's Boston Terrier Gus is a Canine Concern (therapy) dog. This means they visit local care homes together so the residents can pet, fuss and treat him because many have been parted from their own pets.
She is also involved with the UK Boston Terrier Rescue organisation.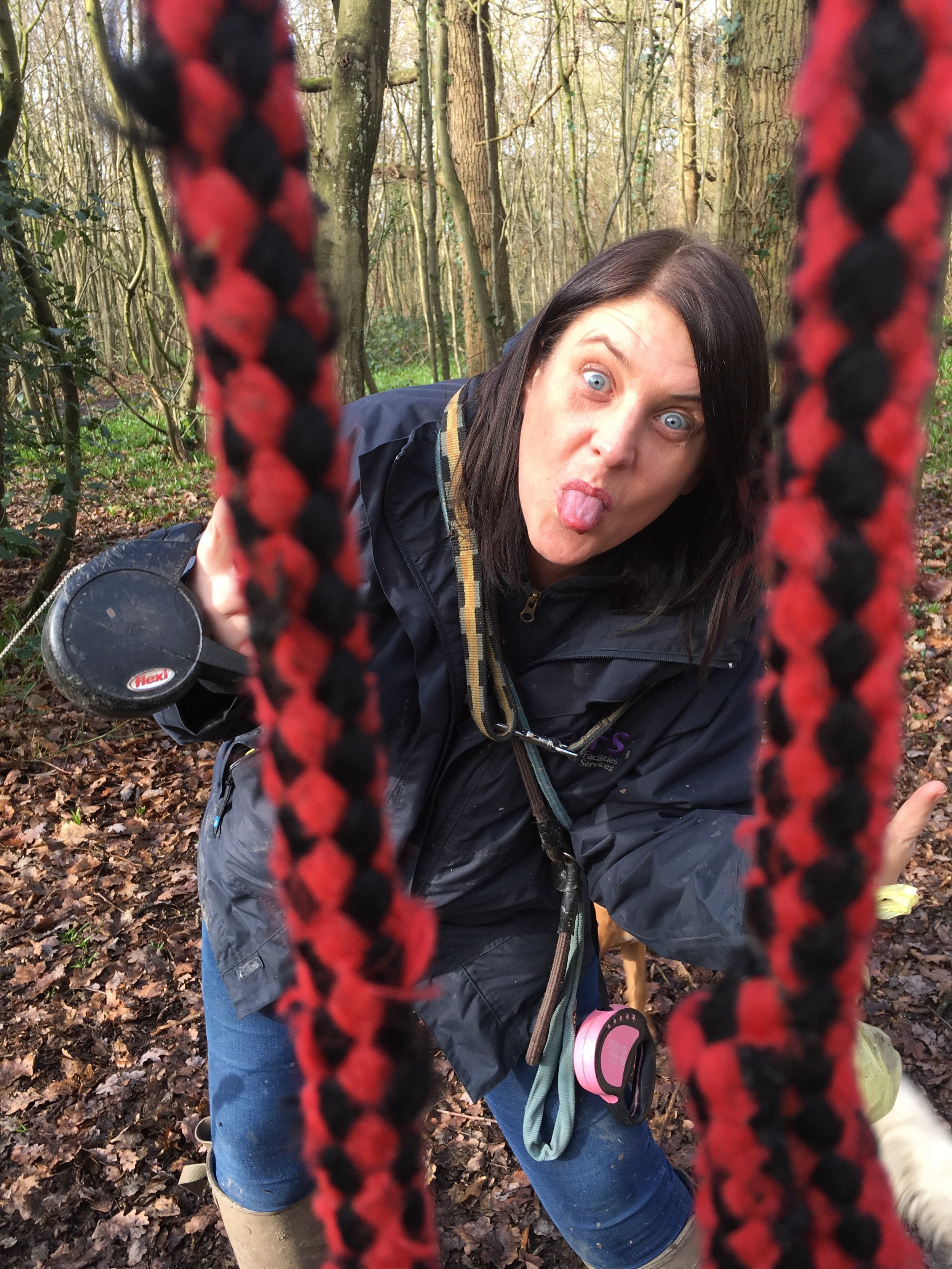 Emma joined the team in 2014 but like all of us, she's had a lifetime of experience.
She has 4 dogs, 2 Welsh Springer Spaniels and 2 terriers, and happily says that if she lived on a farm that she would have even more! She also has a Sphynx cat which is hairless and surprisingly dog-like...!

She's been around dogs since she was a child, from Jack Russells to German Shepherds and many other breeds in between. Most of the dogs she's had have been rescue dogs so she has lots of experience with dogs that haven't had the best of starts until they went to live with her.
Jo started with Dogtopia because she used to join Cath on walks with her own dogs, and when demand for the Dogtopia services grew she was a natural fit for the team.
Jo has two fantastic dogs - Jake and Cooper (pictured). Jake is a Chocolate Labrador and is the softest, silliest boy; Cooper is a Rottweiler X St Bernard and has needed a lot of extra training and attention as he's grown - all of which Jo has cracked beautifully!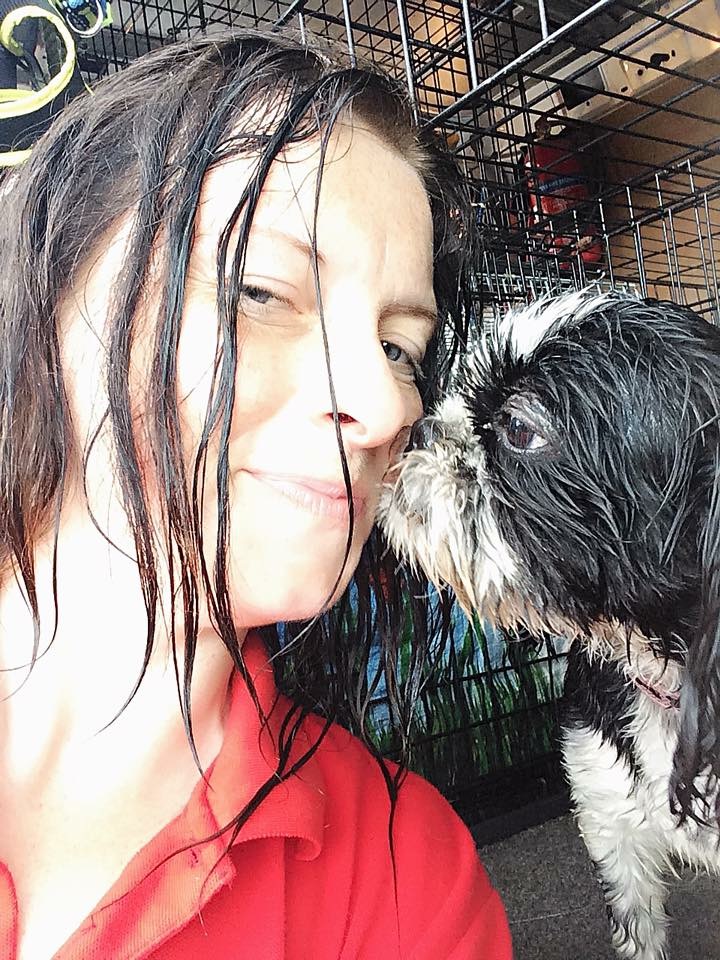 Tracey is originally from Scotland and has lived here in Essex since 2002
Over the years she's owned nearly every type of pet you could think of and she laughs that sometimes it felt like living in a zoo - she has also never ever been without a dog, or two, or three!
Tracey has three of her own dogs. Tyrah (German Shepherd), Mak (Shihtzu x Chihuahua) and Mindy (Shihtzu). She walks her three dogs every day after she's been out with all her customer-canines so she essentially lives at the park, ha!
She says it's so rewarding giving the dogs a great time and making their day (even when she gets completely soaked by Mother Nature!)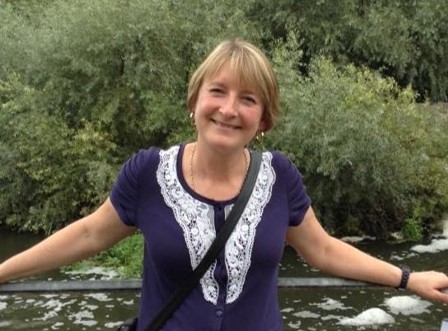 Laraine is Thurrock born and bred! Born in South Ockendon, she worked for a bank in London for 26 years after leaving school.
Laraine has 2 dogs - Bear & Sassy - and a rabbit called Harvey. The dogs are both Staffordshire Bull terriers which are absolutely her favourite breed of dog! Over the years Laraine has had lots of small animals, mainly guinea pigs and rabbits - plus 3 cats - and really loves her role as dog walker and animal carer extraordinare!
Laraine walks many of the Dogtopia Greyhounds - a breed that is so incredibly relaxed! She also visits many of our feline clients around the borough.
Gusdog the Boston Terrier is Dogtopia's chief of staff and HR support worker.
He has worked at Dogtopia since 2013 and has achieved many qualifications since his free employment began. Gus was an avid flyballer but he sadly lost both eyes in 2018 and is now blind, he is still an agility attendee and goes weekly to training sessions and then has some more serious qualifications such as he is a Canine Concern therapy dog meaning that he goes into care homes and gives our older generation something to smile about for an hour or so. He gets cuddles, treats and gets to perform some of his many tricks. He is also a Kennel Club Good Citizen 'GOLD' award winner. He has trained for months and has successfully gained his bronze, silver and now gold certificates of recognition.
Last but not least, Gus attends regular training classes with Alicia's Obedience Dog Training school where he has recently passed the highest level, the Masters Award, as part of the National Canine Trick Star Awards!